Overview of Services
The Columbia University Cryo-EM Center houses instruments to perform cryo-EM experiments on biological samples using single-particle reconstruction or cryo-electron tomography. The facility is open to new and experienced users. Several instruments are available:
Tecnai Spirit (Russ Berrie Medical Science Pavilion)
Glacios (Hammer Health Sciences Center)
Krios 1 and Krios 2 (Hammer Health Sciences Center)
Krios Z (Jerome L. Greene Science Center)
Krios 3 (New York Structural Biology Center; maintained by staff of the Simons Electron Microscopy Center)
The services provided for all instruments are: (1) guidance in cryo-grid preparation, (2) data collection employing various automation software, and (3) the initial frame-processing steps. Access to the instrumentation is contingent upon project approval by the User Committee and evidence of adequate level of training of the user, as determined by the Technical Director. Untrained users are encouraged to get initial training at the New York Structural Biology Center and supplemental training from the Columbia CEC staff.
Usage Policies
Because of the nature of the cryo-EM equipment, as well as intense demand for imaging time, several training and project approval requirements have been established for use of the cryo-EM facility. New users are strongly encouraged to contact the staff (cryoem@cumc.columbia.edu) for a consultation about their project and to receive guidance on training and project approvals.
Training
New users are only permitted to utilize the screening microscopes (Tecnai Spirit and Glacios) while being assisted by facility staff. Accordingly, new users may only make reservations during normal facility business hours (Monday to Friday, 9 am to 5 pm). After users receive extensive training from facility staff and are approved for independent use of equipment by the facility's Technical Director, experienced users may utilize equipment on weekends and during the evening/night hours.
Use of Glacios and Krios
To manage demand, reservations on the Krios microscopes are coordinated by the facility staff (i.e. you cannot directly book a reservation on iLab). Users must request time on these instruments, and limitations may be placed on the amount of time a single PI/project may utilize to allow all users to access the instruments. Furthermore, data must be collected on a screening microscope to demonstrate project feasibility before users will be allowed to utilize the Krios instruments.
The Glacios is considered a screening microscope. However, until Leginon is installed, it requires staff assistance for use and should be scheduled accordingly.
Please contact the facility for more information. Feedback can be provided directly to the Director or by filling out the survey at: CryoEM Core Survey
Please use the following acknowledgement when writing papers with data from the CryoEM facility. "Some of this work was performed at the Columbia University Cryo-Electron Microscopy Center"
Fee Structure
Users will be charged a fee linked to the type of instrument and the time scheduled for the instrument. Recognizing that cryo-EM is a relatively new and developing technology, several schools and institutes within the university have created funds to subsidize their users and enable them to incorporate cryo-EM studies into their research while the field develops. Users in laboratories with a PI affiliated with one of the schools/institutes listed below will be charged the "Subsidized CU Rate." Their school will pay the listed subsidy to make up the difference between the subsidized rate and the full CU usage rate. Columbia University users who are not affiliated with one of the schools participating in the subsidy will be charged the full rate to the grant/research support funding selected at the time of booking.
Subsidy support is currently provided to:
Note that subsidies are expected to decrease in future years, as the technology matures.
If Columbia investigators do not have funding to support their proposed cryo-EM project, they may apply for a pilot study grant. The pilot study grant can be for technology development or biological projects. A link to the page describing how to apply is located below (note: Currently you must be a registered user of the facility to view this page. Please email cryoem@cumc.columbia.edu for more information).
Rate Table
FY22 rate schedule:

Service

Unit

Full Cost

Subsidized Rate for Approved Investigators*
(VP&S, A&S, & ZI Investigators)
Krios
Day (1)
$3,167
$1,500 ($62.50/hr)
Glacios
Hours (4)
$1,068
$200 ($50/hr)
G2 Spirit
Hours (4)
$244
$100 ($25/hr)
*Investigators outside of VP&S and ZI must provide a subsidy chart string from their department prior to initial utilization.
Location and Hours of Operation
Hours

Location
Open 24 Hours


Staffed 9am - 5pm
Monday - Friday


Columbia University Irving Medical Center
Black Building
650 W 168 Street
New York, NY 10032

Hammer Health Sciences Center
701 W 168 Street
New York, NY 10032


Zuckerman Institute
Jerome L. Greene Science Center
3227 Broadway
New York, NY 10027
Links and Resources
Equipment page (for current users assigned a login)
Description of pilot grants (for current users assigned a login)
Fig A.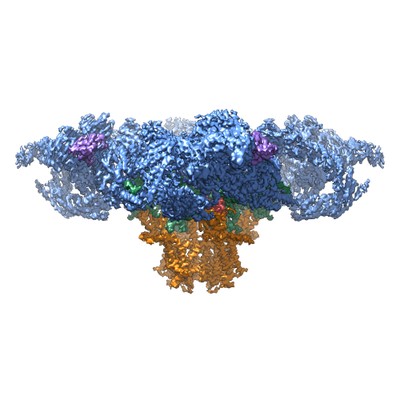 Fig. B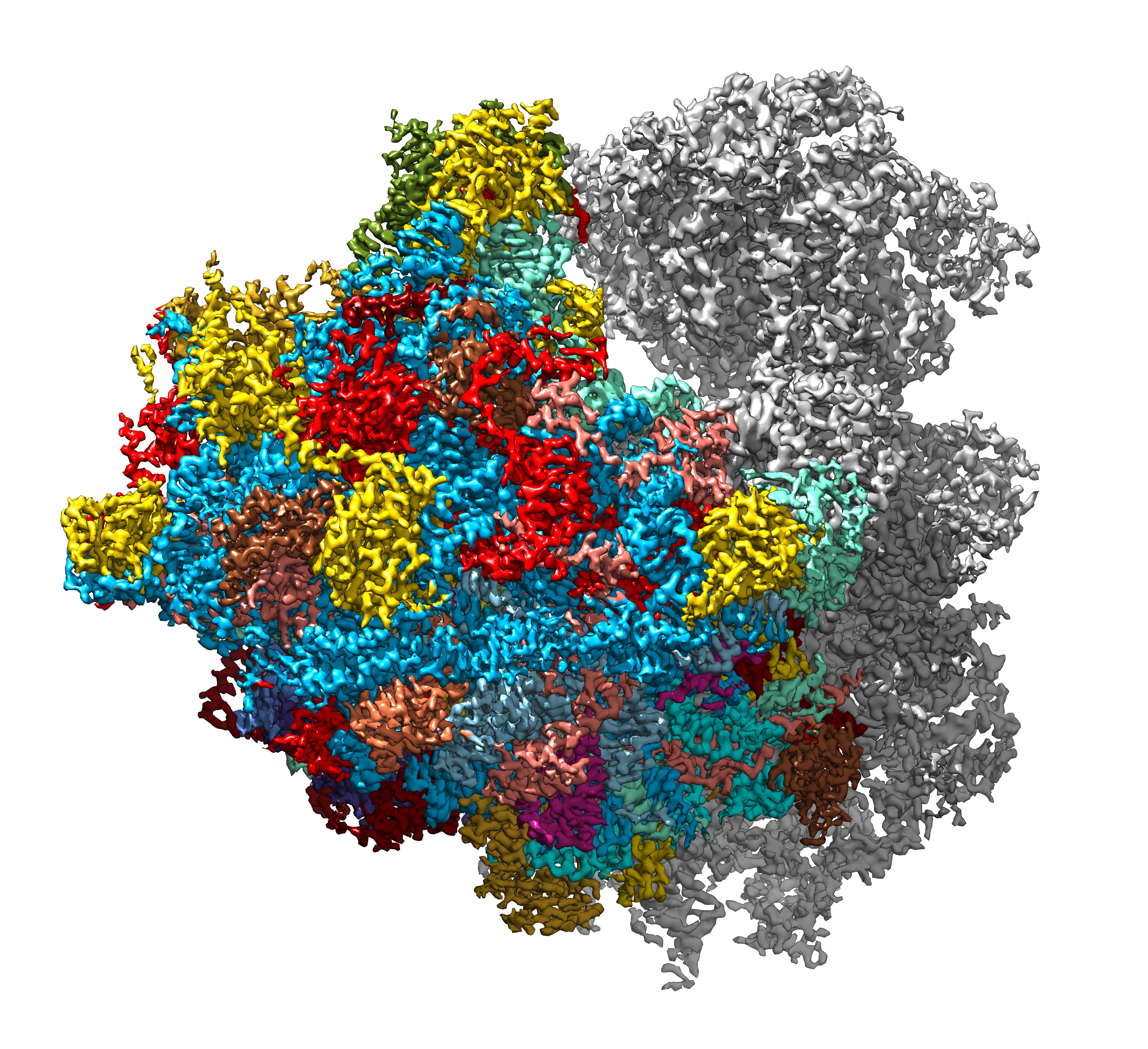 Fig A. Calcium release channel (RyR1) at 3.6 A resolution. Des Georges et al., Cell 2016.
Fig B. Large ribosomal subunit of T. cruzi at 2.5A resolution. Liu et al., PNAS 2016.